We'd love to hear from you!
If you're interested in volunteering for a study contact us through our volunteer contact form and one of our recruiters will ring you back.
To invite us to come and speak to your community or volunteer group about our studies or learn more about joining our Community Advisory Group call us at (628) 217-7400.
Got a burning question? Email us at bridgehiv@sfdph.org and we'll hit you back with an answer. We may even feature your question on our knowledge page.
Learn more about our parent organization, Bridge HIV, and see what else we're up to.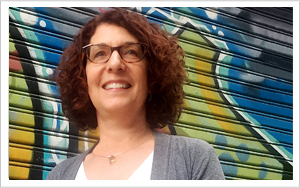 Susan Buchbinder, MD
susan.buchbinder@sfdph.org
Susan completed her medical training at UCSF. Her research focuses on risk factors for HIV acquisition and interventions to prevent HIV infection, including HIV vaccines, pre-exposure prophylaxis (PrEP), behavioral interventions, rectal microbicides and combination modalities. Learn more about Dr. Buchbinder.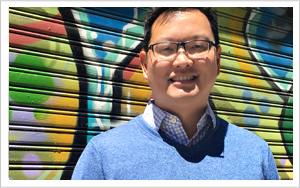 Albert Liu, MD, MPH
albert.liu@sfdph.org
Al completed his medical training at UCSF. His research focuses on testing new PrEP strategies for HIV prevention and optimizing the delivery of PrEP in the community.
Learn more about Dr. Liu.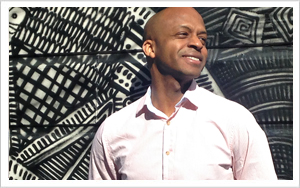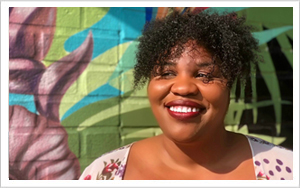 Cat-Dancing Alleyne
catdancing.alleyne@sfdph.org
Cat-Dancing is thrilled to be a part of the ongoing effort at Bridge HIV to engage our communities locally and globally in ending HIV! She is ardent and eager to further immerse herself in this activism.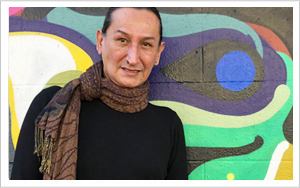 Garza Jose Carlos Asencios
jose.asencios@sfdph.org
Garza is a powerful member of the LGBT community in the San Francisco Bay Area. She is a former professional ballet dancer, activist, advocate and a recipient of the Ollin Award for community Service from Instituto Familiar de la Raza.
Kenneth Coleman, MA
kenneth.coleman@sfdph.org
Kenneth holds an MA in Social Service Administration from the University of Chicago. He has as a passion for health equity and a keen interest in HIV & biomedical research.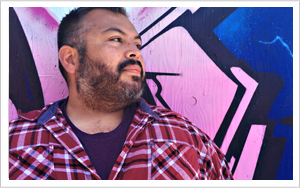 Alfonso Diaz
alfonso.diaz@sfdph.org
Alfonso has over 15 years of experience in the field of HIV prevention research. In his career he has worked with queer youth, and with homeless & low-income adults.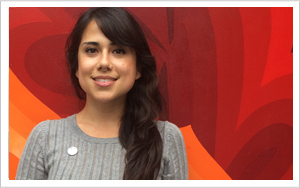 April Garcia
april.garcia@sfdph.org
April studied Anthropology & Health Sciences at San Jose State University. Before coming to Bridge HIV she worked with incarcerated & street youth across the Bay Area focusing on issues relating to HIV & STD prevention.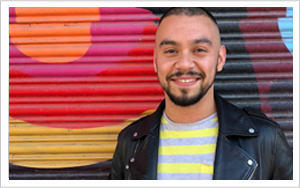 Rafael Gonzalez
rafael.gonzalez@sfdph.org
Rafael obtained a BA in Psychology from San Francisco State University. He is interested in addressing the sociocultural and structural barriers that prevent certain communities from accessing HIV/AIDS & health information services.
Gabriella Green
gabriella.green@sfdph.org
Gabriella has a B.S in Biochemistry from Saint Mary's College of California. She is excited about being able to serve her community through HIV prevention research.
William Osbaldo Juarez
william.juarez@sfdph.org
William earned his B.A. in LatinX and Communication Studies at San Francisco State University. He is proud to be part of the fight to address the health inequities that his and other communities of color face.
Eli L. Nevel-Tyler
eli.nevel-tyler@sfdph.org
Eli is a queer, non-binary human who was born and raised in the Bay Area. They are passionate about equity for all persons and fostering community connection.
Fiona O'Connell-Gates
fiona.oconnellgates@sfdph.org
Fiona is a Bay Area native with a BA in Gender Studies & Global Health from the University of Wisconsin-Madison. She is passionate about educating and connecting communities to preventative HIV resources.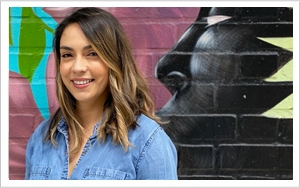 Elba Overton
elba.overton@sfdph.org
Elba obtained a Bachelor's of Science in Nursing and a Public Health Nurse certificate from the University of San Francisco. Elba is passionate about clinical research and fighting health disparities.
Theresa Wagner
theresa.wagner@sfdph.org
Theresa has an MPH in Epidemiology and Biostatistics from UC Berkeley. She is devoted to supporting research that will help end the HIV epidemic.